Shihan Cleve Baxter Martial Arts Instructor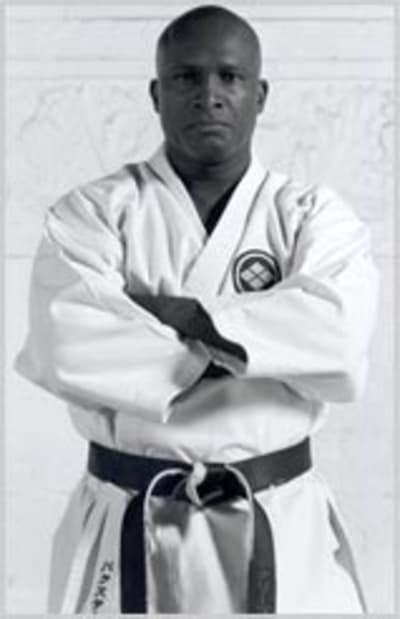 Shihan Cleve Baxter
Cleve Baxter Chief Instructor
Shihan Baxter began his formal martial arts training in New York City at the age of seventeen and is presently a Kyoshi 8th dan in Karate and a 5th dan in Kobudo. He initially trained under Sensei Zenko Heshiki and received his 1st degree Black Belt in 1976. Since then, Shihan Baxter has competed successfully at local, national and international karate championships where he captured many first place titles in kata, kumite, and kobudo. He is a five-time AAU National Champion, six-time NY State Police Olympics Champion and has won many Grand Championships on the National Circuit.

In 1981 Shihan Baxter was a member of the USA National Karate Team. In that year, he won a bronze medal at the first Pan-American Championships, fighting in the 65¡Kilogram Division, in Curacau. He later competed at the prestigious World Games I, in San Diego, California. Shihan Baxter has demonstrated his skills at several seminars and demonstrations throughout the United States and has been featured in several karate magazines and on cable television.

Presently, Shihan Baxter is under the tutelage of Shihan Toshihiro Oshiro, 9th degree Black Belt. Shihan Oshiro is one of today's most knowledgeable karate and kobudo experts.

Shihan Baxter has a Bachelor's degree in Asian Studies from the University of New York. He is a retired New York City Police Department First Grade Detective. He was also a member of the New York City Police Department Karate Team from 1988-1993 with approximately forty years of experience in Martial Arts, Shihan Baxter has a very diversified background. He also holds the rank of 5th degree Black Belt in Yamanni-Ryu Kobujutsu and 1st degree Black Belt in Jujitsu. His expertise also includes the training and coaching of National and International Champions. In 1998 Shihan Baxter was added to the faculty of Long Island University Karate Instructor Certificate Program, which is offered by the Division of Sports Sciences and Institute for Continuing Studies.
AFFILIATIONS

Chairman of the USANKF Referee Committee
Member of the United States National Karate Federation (USANK)